Comparative Anatomical Research

My laboratory supports research on a variety of problems that can be studied using comparative anatomy. This work includes the description of new fossils, particularly fossils found on my expeditions, as well as other specimen-based research using museum collections worldwide. The work is not limited to my main area of expertise (mammals) but has included work on other vertebrates (dinosaurs, crocodilians, fish), as well as invertebrates and plants. Highlights of this work are noted below.



Powered by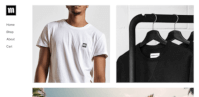 Create your own unique website with customizable templates.