In the O'Leary lab we use comparative anatomy to expand our understanding of evolutionary history, and develop new software for the sharing and archiving of anatomical data used to reconstruct the history of life. Work in the lab is also devoted to the discovery and study of new fossils through expeditionary research.

Maureen O'Leary is a Professor in the Department of Anatomical Sciences in the School of Medicine at Stony Brook University. She is also a member of Stony Brook's Interdepartmental Doctoral Program in Anthropological Sciences and a joint faculty member in the Department of Geosciences. She is a Research Associate in the Department of Paleontology at the American Museum of Natural History, New York.


Powered by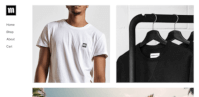 Create your own unique website with customizable templates.